So you are ready to BUY - Now what?
Here are some helpful suggestions to be prepared when you are ready to purchase your home in Wellesley or Natick, Needham, Newton, Weston, Wayland, Sudbury and AllBostonAreaHomes.com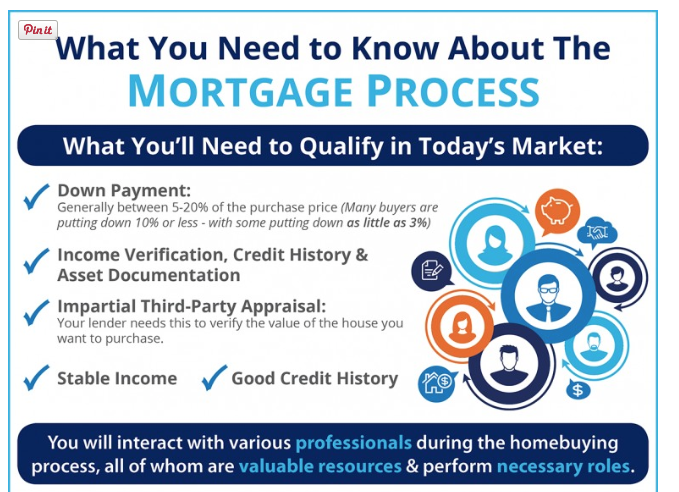 Down Payment - Down payments are typically 5-20% depending on the home and mortgage package. Most buyers in our market put down 20% to avoid the PMI - Private Mortgage Insurance. There are mortgage companies that can do loans with our PMI and it just cost a little more on the interest rate.
Income Verification, Credit History & Asset Documentation - Talk with your mortgage banker ahead of time regarding all the documentation that will be required. There is a lot of paperwork required. It is worth your time to invest in gathering all the paperwork. Here are some to name a few - W2's, Bank Statements, 1099, Federal Tax Returns, etc. Good Credit score will help you get a better rate. If you credit score is low you can work with a company to help you improve it. (Reach out to Raves Mortgage and specifically Pete Fickeisen )
Impartial Third-Party Appraisal - The bank will send out an appraiser to do an appraisal on then home. Make sure you ask the mortgage banker to request this once your offer is accepted - don't wait!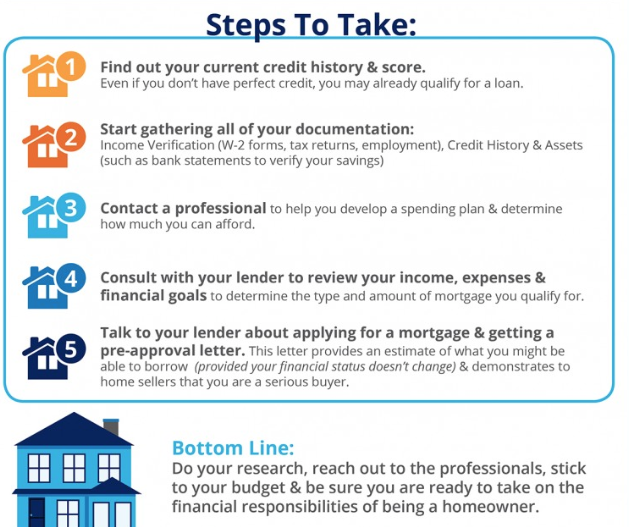 1: - Credit History - there are several websites you can check your credit score so you know. One is MYFICO.com that I have used. There are many others.
2: - Documentation - So the work now. Start gathering last 2 year tax returns, copy of W2's, 3 months Bank statement copies, Stock Portoflio copy, Retirement account information, etc. The banks require a lot of documentation but well work it to get prepared NOW!
3: - Professional - There are many mortgage companies and mortgage brokers. Make sure you find a good one with a solid reputation. I have financed (and refinanced) my home with Raveis Mortgage so I am a little biased. And specifically Pete Fickeisen at Raveis Mortgage. If you have not found a good realtor yet we have a team of experts that are ready to help you. Send us a note here: We will contact you ASAP.
4: - What more can I say? For a good Mortgage professional - Talk to Pete Fickeisen
5: - Pre-Approval letter. Once you talk to your mortgage broker they will generate a Pre-Approva letter. Make sure it is a Pre-Approval not a Pre-qualification letter. In multiple offer situation they will want to know you are Pre-Approved versus pre-qualified.
We are a full time team of Real Estate Professionals - Christine Norcross & Partners. We love helping our clients with their home search. Love to help you. Take a moment and reach out to us and we would be delighted to provide more helpful suggestions like this as well as get you started!
Happy House Hunting!